By: Deb Tewell Wednesday February 6, 2019 comments Tags: Felting, making felted berets, wool felting
I make felt every day I can. At this time of year it is the necessity to create inventory for the coming years' shows, or at least stay ahead of things a bit. So, I'm creating all sorts of things, with half an eye to the types of felted things that sold the previous year.
Recently I decided to plump up my beret selections. I love making berets but was feeling as if I had hit the creative wall when it came to design. I made the decision to use special merino roving that was hand-dyed by a friend who recently passed away. In a small way I feel like I am paying tribute to Inge Bauer by using her carefully dyed material to create something new and wonderful.
After choosing the roving and mulling over embellishment options I decided to go through my sample tub. This is a collection of samples made in classes or quick techniques shared in our monthly felting group. This is where it struck me to add textures to the berets, to add one or more interesting parts rather than considering an all-over design. Once that treasure chest was opened, it made all the difference. Now I can't stop making berets! I surely have enough to last the 2019 season, but I just can't quit. One idea leads to another and another.
Some of my favorite textures are pictured here. Dhara, Felting Source support services person, is always an enthusiastic model when I step into new felting territory. Here she is modeling her favorite, one with purple petroglyphs, made with nuno prefelts and needle felting techniques.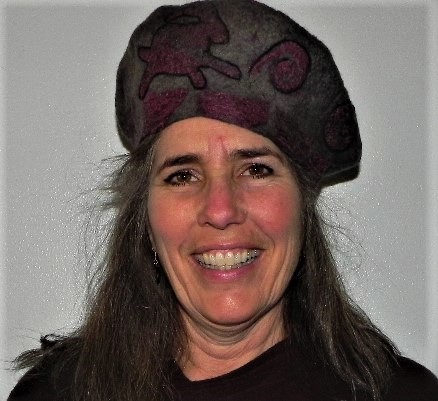 The others are a selection of some of my favorites, among them, a couple I might not be able to part with!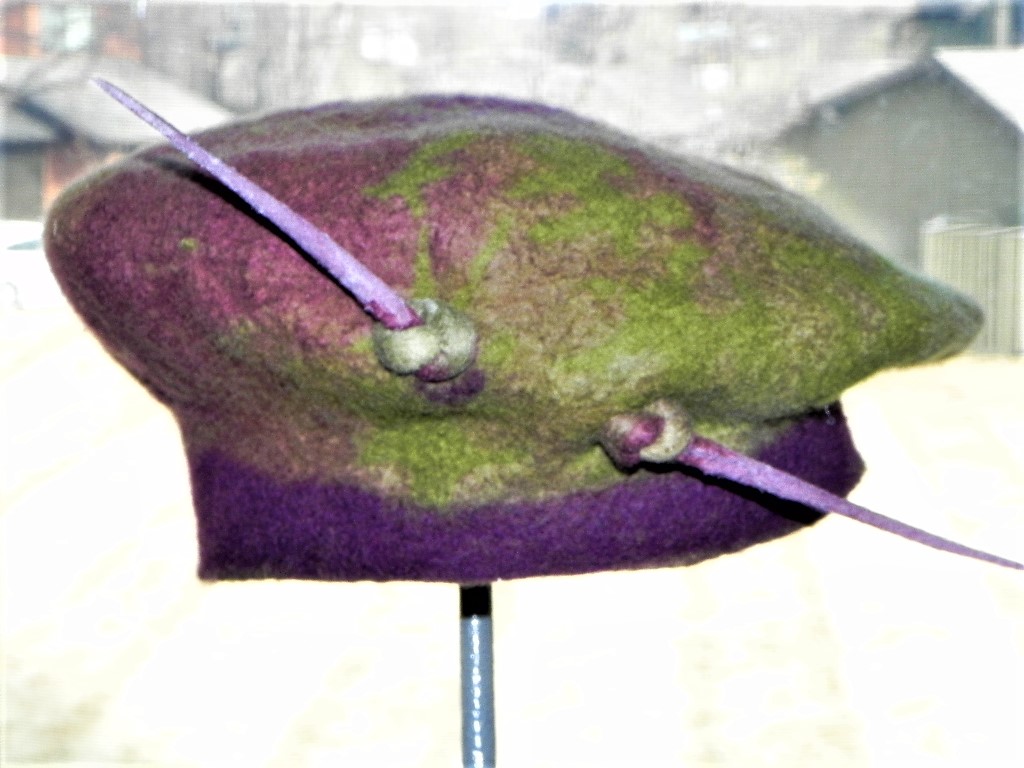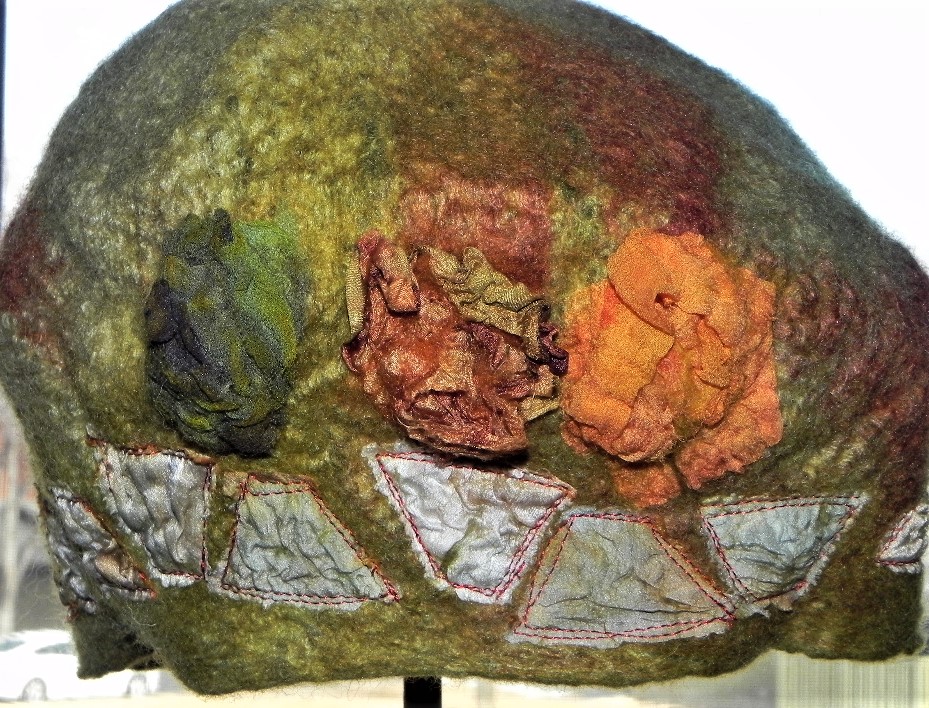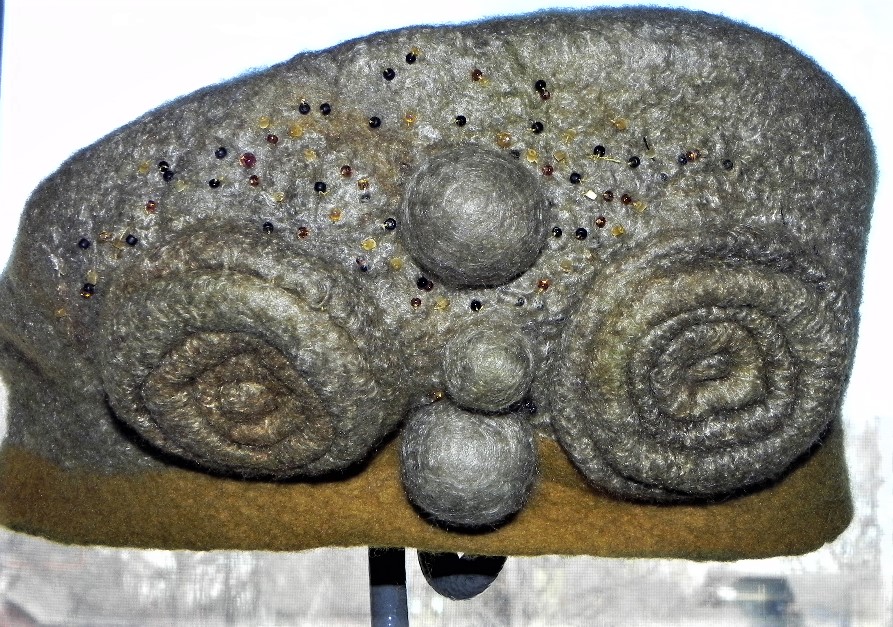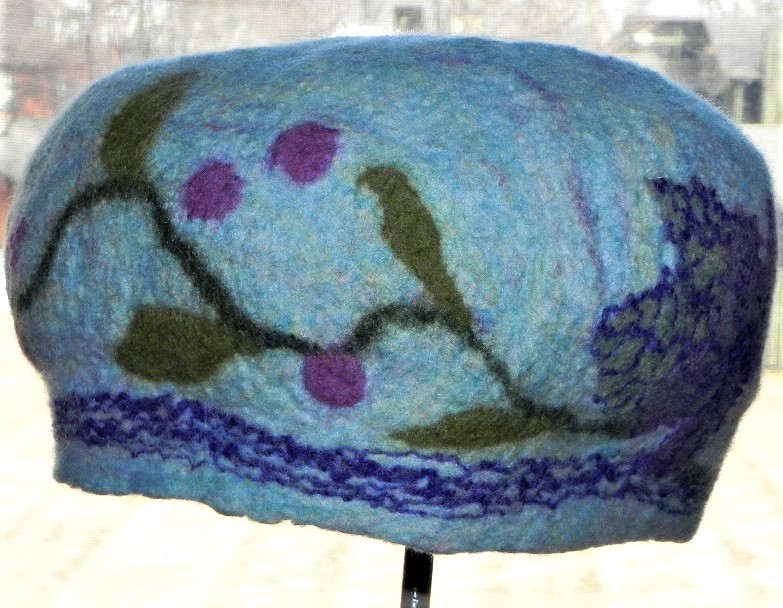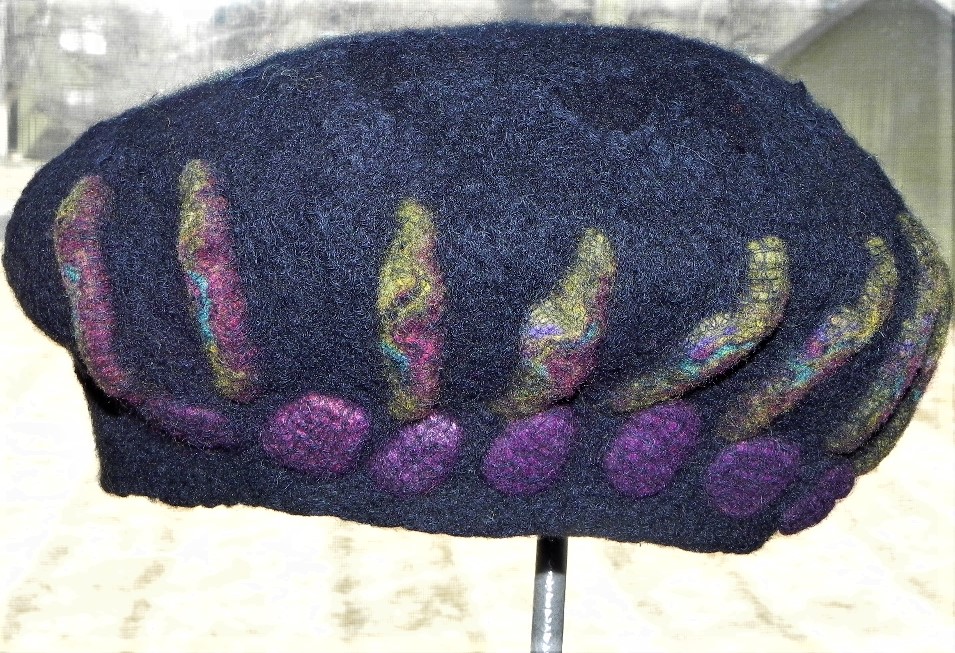 Recent Posts
Archives
Subscribe